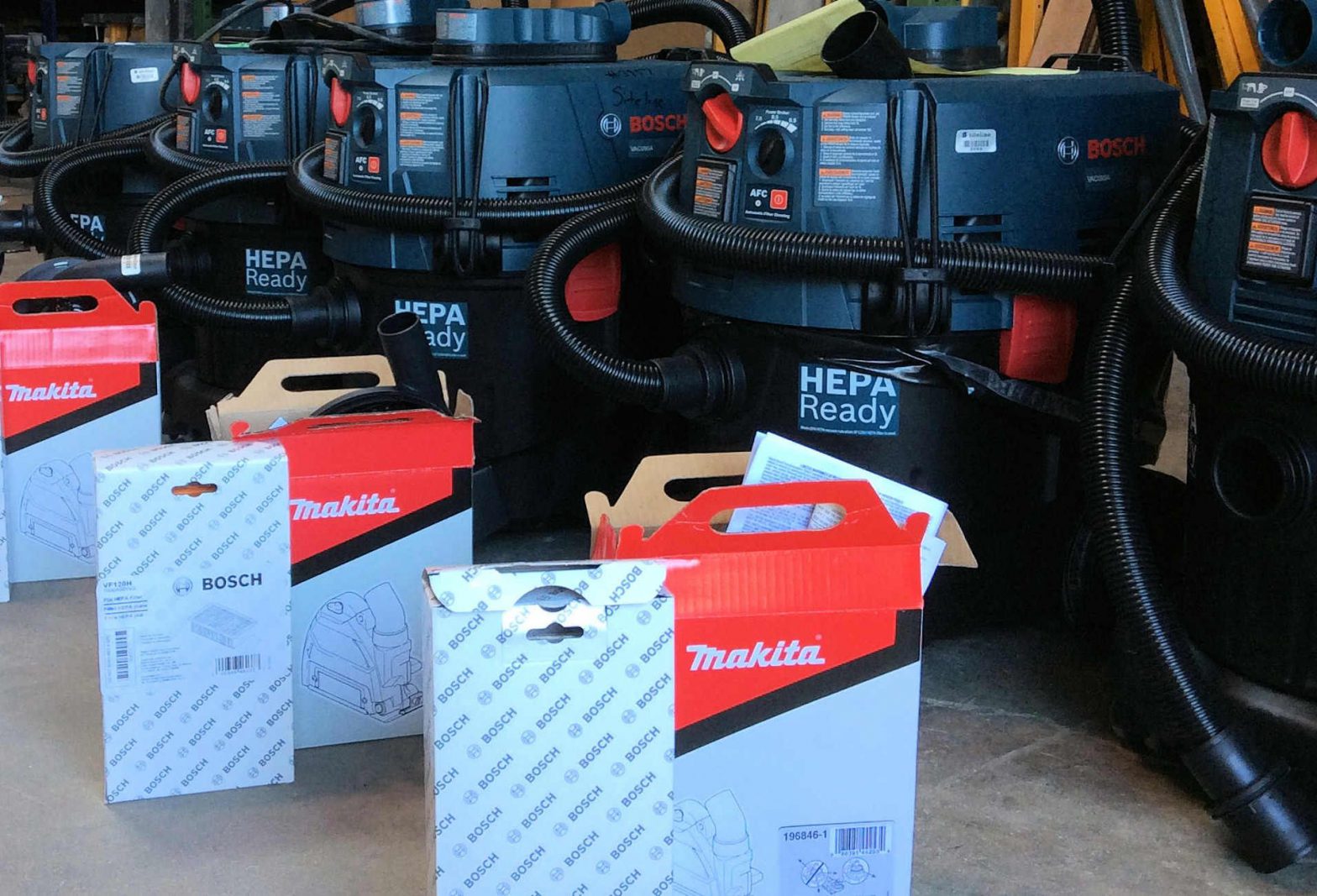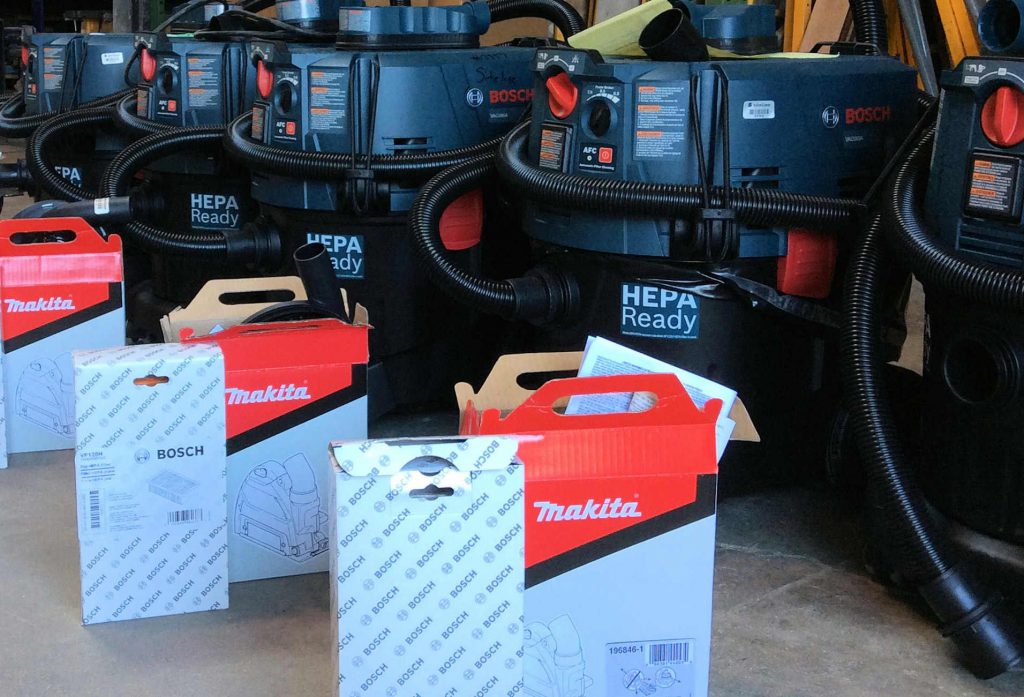 Recently, OSHA's new standard for the handling of respirable crystalline silica has begun to be enforced. Intended to curb lung cancer, silicosis, chronic obstructive pulmonary disease (COPD) and kidney disease caused by the inhalation of the fine dust produced when concrete or stone is cut, ground, drilled or crushed, this standard changes the way construction projects are approached. It is reported that this new standard impacts up to 2.3 million construction and manufacturing workers in the US.
For a finish carpentry/millwork installation company like Siteline, this new standard may not seem to impact our business, but in fact, it does. Our work with countertops is a primary case where silica dust can be created. A second common incidence is when we need to drill into concrete to install a fastener for the support of a millwork item.
Siteline is taking a three-prong approach to meeting this new standard – Awareness, Equipment, and Training. Ensuring that all of our carpenters are aware of the OSHA standard, the risks incurred from inhaling the silica dust, and the incidences when the dust is produced is the first prong. Compared to more obvious cases of dust producing activities, like saw-cutting concrete, it is important for our field staff to understand the subtle actions that create this hazard. The second prong is Equipment. Siteline has purchased specialized equipment that collects the dust that is produced from the grinding and drilling activities. These vacuums have HEPA filters designed to capture the fine particles before they can be inhaled. The third prong in Siteline's approach is training. Ensuring that our carpenters and field crews understand the proper way to utilize the new equipment leads to healthier work environments, creates the necessary employee protection, and prolongs the life of the gear itself.
Health and safety of our employees is a prime concern for Siteline in every aspect of our business. Compliance with this OSHA standard will change the way we have done some of our work, but the long-term health benefits to everyone involved is clearly the right thing to do.