Under Armour
Under Armour exudes the undeniable passion to inspire performance. UA's products and practices set new standards continuously, and their retail spaces display that attitude as well. Under Armour's Flagship Store along Michigan Avenue in Chicago was awarded the "2016 Store of the Year" by Retail Environments Magazine- an award we take pride in, as we installed the millwork throughout. We also had the privilege to create the environment in UA's Philadelphia, Indianapolis, and Glendale, California stores.
Clients: Shawmut Deisgn & Construction & Pepper Construction Company
Number of stores: UA has over 170 stores internationally
---
Awards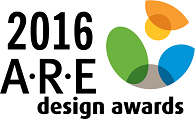 Shop! is the global non-profit trade association dedicated to enhancing retail environments and experiences. Representing over 2,000 member companies worldwide, Shop! provides leadership in research, design, build, marketing, and evaluation.